Contact me via email if you would like a psychic reading, I do free pyschic readings, as I don't believe people should pay for them, especially if it is for a good cause. If you wish for me to conduct a reading for you, or you wish to ask me about my family, the schools I attended, or anything else that interests you, please email me
>> Send Email
Or if you would like to copy and paste my email address into a secondary mail browser, use this: castawayali@sbcglobal.net .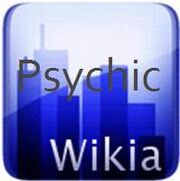 Ad blocker interference detected!
Wikia is a free-to-use site that makes money from advertising. We have a modified experience for viewers using ad blockers

Wikia is not accessible if you've made further modifications. Remove the custom ad blocker rule(s) and the page will load as expected.